In addition to hydrate, these drinks provide to the athlete important benefits for your practice daily. Some of its properties, include burning fats of green tea, as well as the rapid recovery of minerals provided the rooibos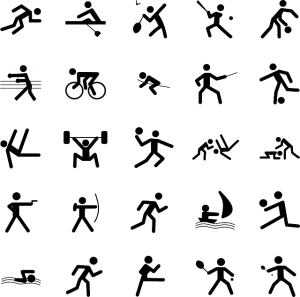 On many occasions have spoken about the healthy properties and benefits that are offered tea, but, on this occasion, we'd like to tell you of the benefits that has for athletes to consume tea, in particular, green tea.
In addition to this, rooibos, one of infusions of fashion today, also is an excellent ally for all those who practice any type of sport or exercise, in general.
If you're also athlete, sure that this article will interest you
Green tea and sport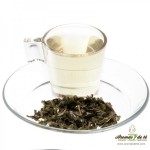 Green tea, in addition to being included in many diets, is also an excellent ally for the athlete. And it is that it is characterized by the following properties:
Accelerates the metabolism: promotes the increase of the expenditure of calories, so it is an excellent fat burning and, moreover, it has no taste as strong as red tea (or Pu Erh), other teas that help you lose weight.

Diuretic: so that will help us eliminate fluids that holds our body and which, especially in the case of women, does that they weigh more than what you actually weigh, due to a fluid retention problem.

Natural thermogenic: so is that it will increase significantly our body temperature, which makes your body burn more fat, consume energy.

Muscle recovery: that improves endurance capacity, even when the kind of sport we play or the session that we have had is hard.
Experts recommend drinking green tea for breakfast, and from there, other two or three cups a day.
It should be noted that, unlike coffee, green tea is assimilated more slowly, allowing that we retain for longer our energy.
Rooibos during workouts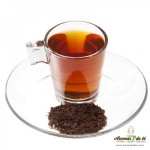 All those people that practice any type of sport it know very well: the hydration is essential for to do exercise, especially while it are practicing. But not all over the world it is easy to consume water.
An excellent solution is to get an infusion of rooibos in a thermos and go drinking it little by little.
But, what are the benefits of taking rooibos during training? We then explain some:
Is rich in minerals: hworks, fluoride, potassium, calcium, magnesium, manganese, sodium, and zinc; not to mention their essential oils, which give it its sweet and fruity taste and a significant amount of vitamin C. Therefore, brings a great nutritional value to the organism

Does not contain caffeine: so that you can take at any time of the day.

Helps recover the mineral salts: that we lose during exercise and it helps us to bear it better.

Natural Isotonico: nothing better, therefore, to recover
Take it where you want
The above are the main advantages of green tea and rooibos if you practice sport. Now only remains to put it into practice, so if you want to try green tea, simply enter the section green tea from our online shop and click to get your rooibos, here:
As you can see, there are many varieties and flavors we have on each of them.
And if what you need is a thermos to bring you your favorite drink wherever you want, we invite you to know our offer of tea accessories.